1976 - 1981
(PART 1: Marinating science)
Modifying a new syllabus for marine science
Read More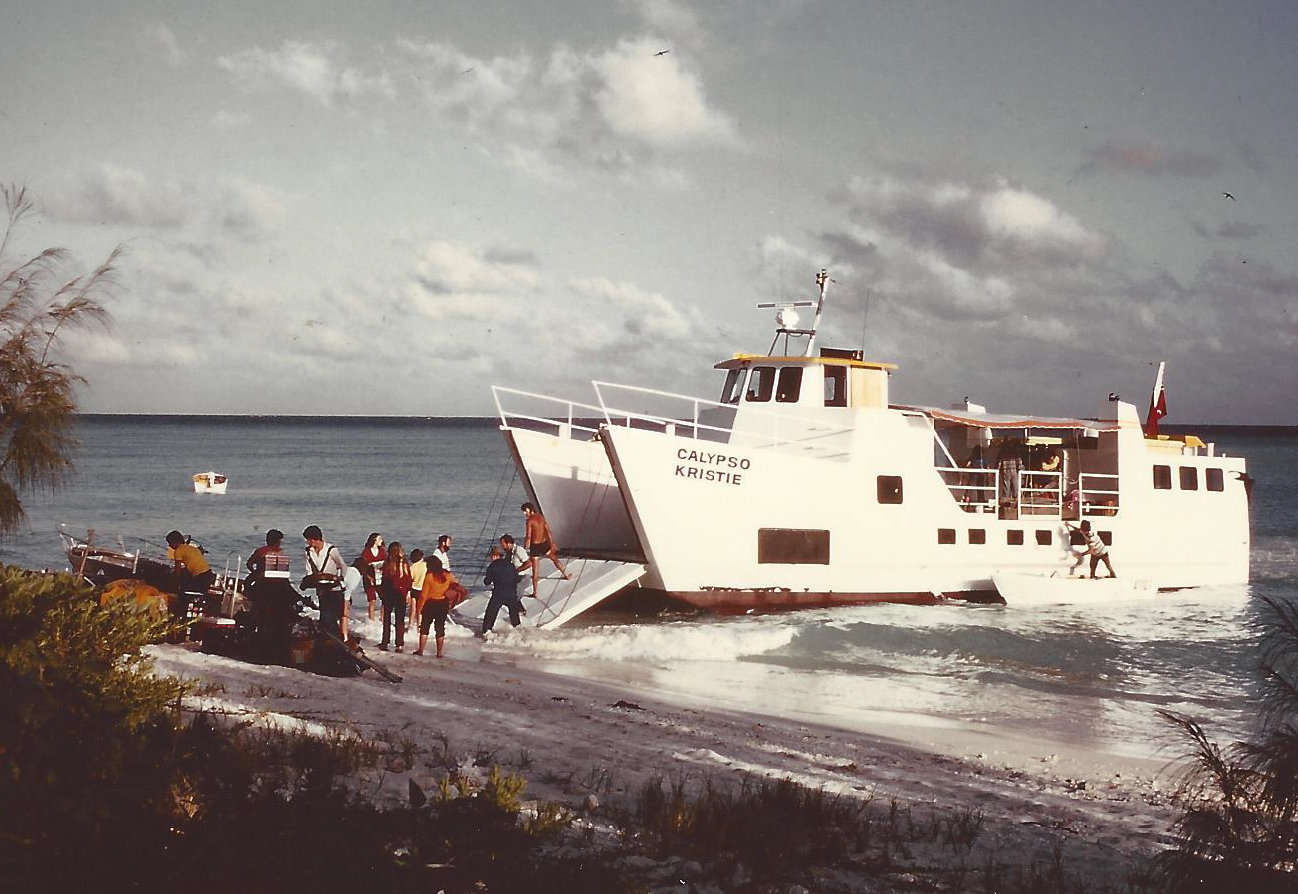 Gladstone SHS Reef Trip 1979
PART 1: Marinating science (1976 - 1981)
Marine Studies started for us in 1976 as a set of ideas in Science classes at Gladstone SHS where students copied down blackboard notes thought up for the new Qld syllabus in Multistrand Science as well as class activities for the newly appointed Science subject master's year 8 science class.
At the time, the year 11 and 12 Multistrand Science syllabus topics were:
The nature of science
Science technology and society
Ecology
Matter and materials
Man, resources and the environment
The atmospheric environment
Science for recreation
Personal Health
And year 8 science was studying physiology.
Note: All publications from this era are free downloads.
Publication 1: School Camping Notes 1978
Gladstone SHS staff modified the teaching philosophy of the Qld Maroon Outdoor Education Centre to write a set of notes for the Qld Multistrand Science syllabus topics the atmospheric environment, Science for Recreation and Personal Health.
Publication 2: Snorkelling classroom notes 1979
These18 pages of side stapled notes were typed up on a manual typewriter (see below) and written for the Queensland Multistrand Science syllabus topics - Science for recreation and Personal Health. They were typed up and run off on a small printing machine called a gestetner (see pic below).
Publication 3: Marine Biology classroom notes 1980
A year later 52 pages of side stapled notes were written syllabus topics - Ecology, Science technology and society and Matter and Materials. They contain the first attempts to do water quality experiments with students.
Publication 4: Oceanography classroom notes 1980
The same year 79 pages of side stapled notes were written for syllabus topics Science technology and society, Man resources and the environment and Matter and Materials. The notes contain the first attempts to do marine science field work form a school boat.
Photographs and files from this era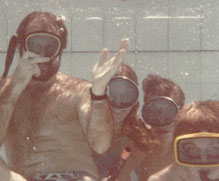 Year 8 Snorkelling class a Gladstone pool 1976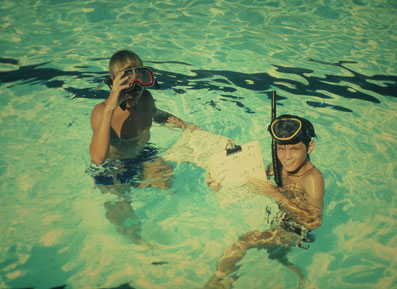 Year 8 students learn to use home made underwater slates Gladstone pool 1976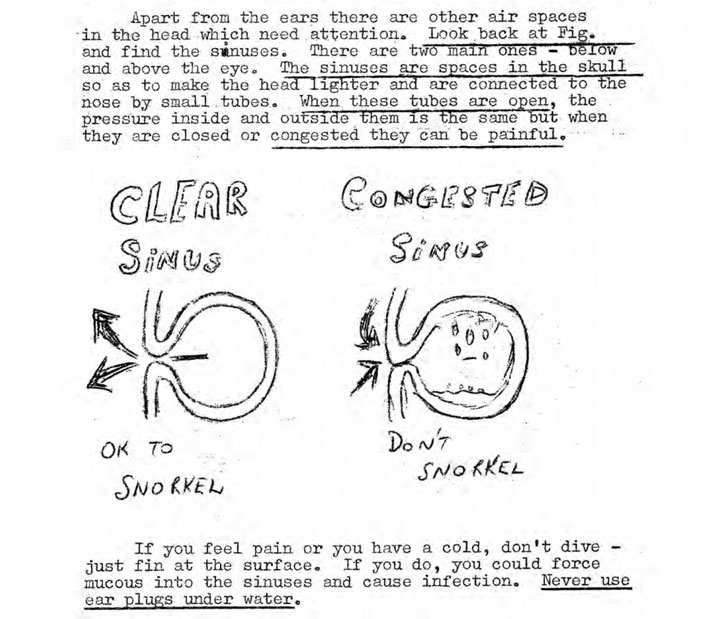 Snorkelling course notes 1976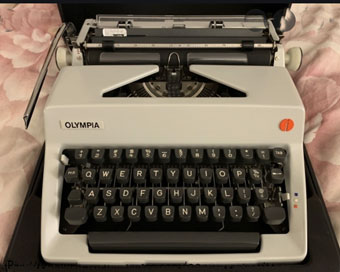 Word processor from the 1970's. Teachers would type their own notes and then use a metal stylus to draw trough a wax stencil. Very hard to backspace.
Early snorkelling notes 1977 - very hard to draw through a wax stencil with a metal stylus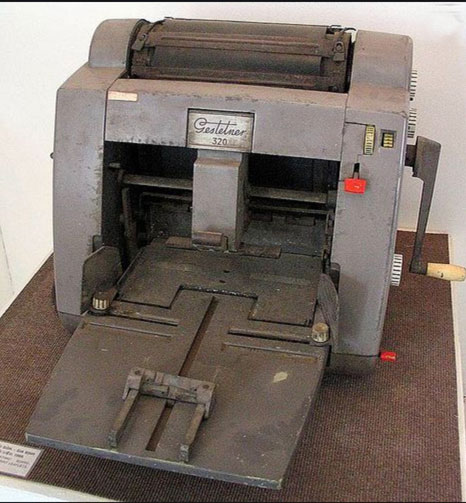 The Gladstone gestetner printing machine 1977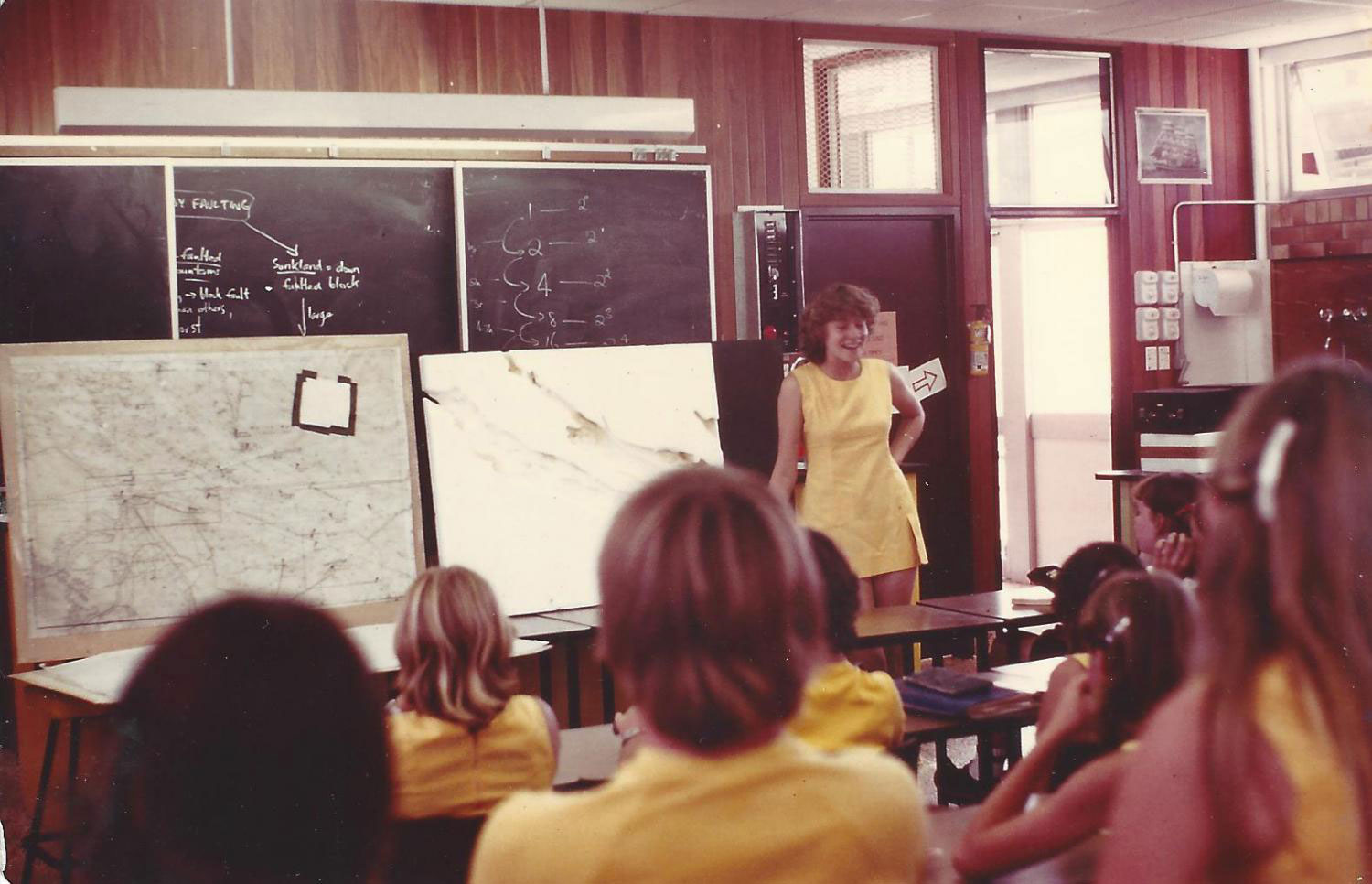 Year 11 Gladstone Harbour bathymetry presentation Science block 1978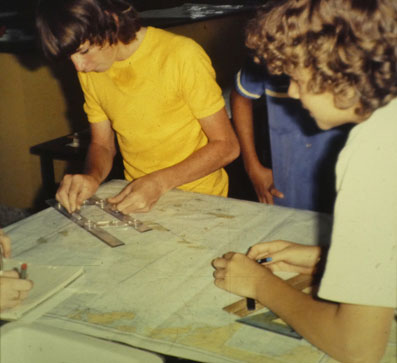 Year 11 Navigation and Geology Plotting a course to North West Island Gladstone Science block 1978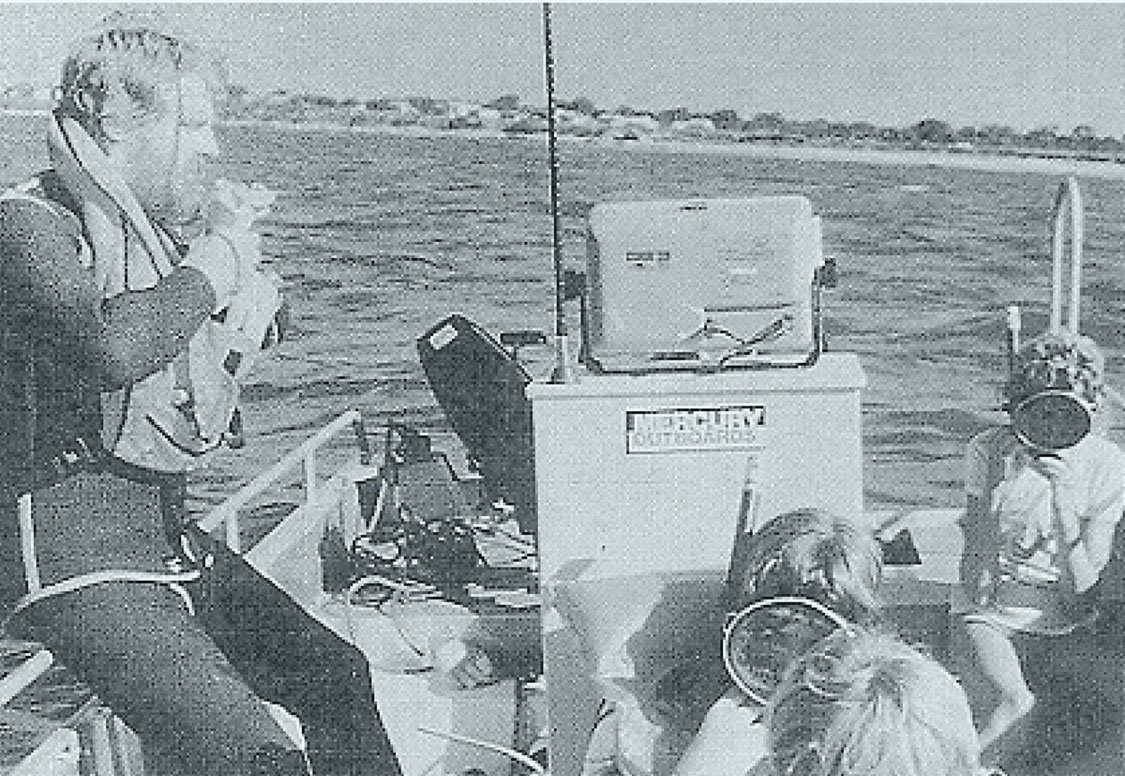 Open water snorkelling on Facing Island - Year 8 class and local Gladstone Field Study Center Principal, 1979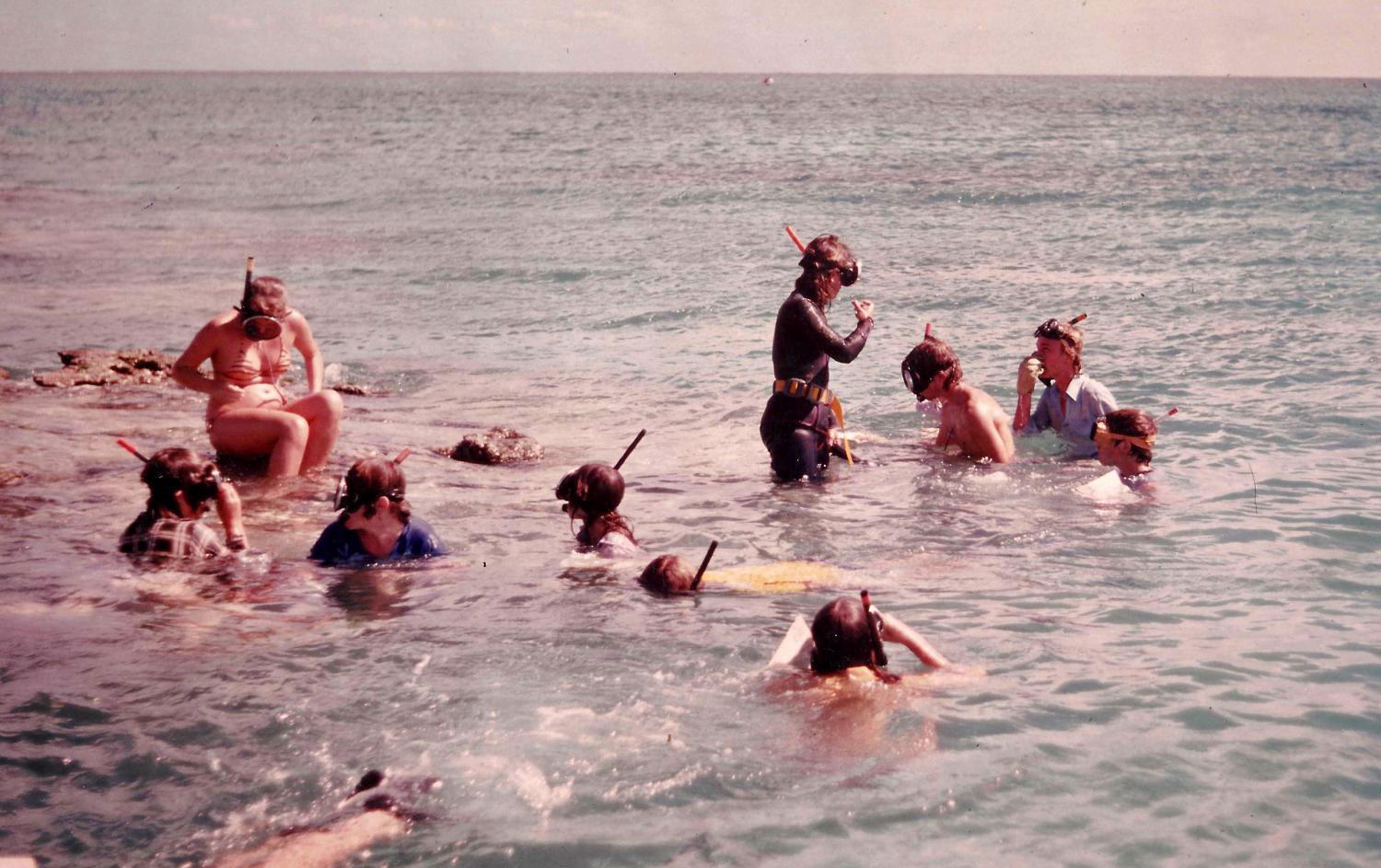 Reef open water snorkelling - Year 12 class and Gladstone science teacher North West Island 1979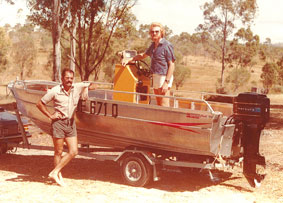 GOSP Program developers 1979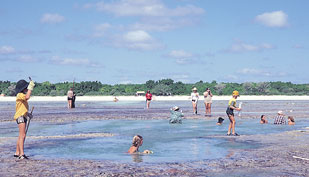 Students explore low tide reef pools North West Island 1979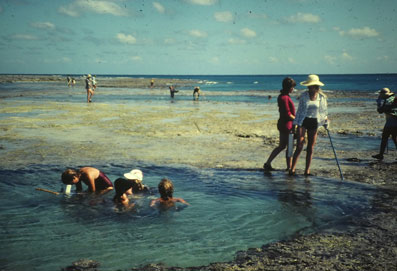 Reef pool ecology studies 1979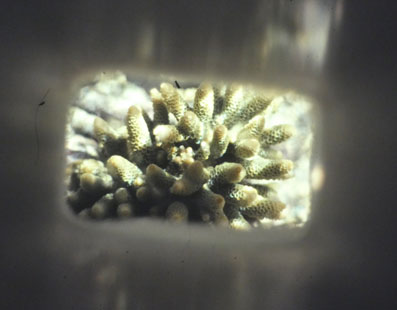 View through home made underwater viewer North West Island 1979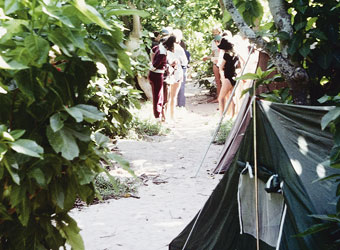 Students learn from GBRMPA specialist about mutton bird runways and fragile nature of coral cays North West Island 1979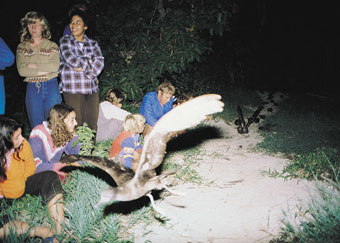 Students North West Island 19780 5am bird observations North West Island 1979 (Photo Len Zell)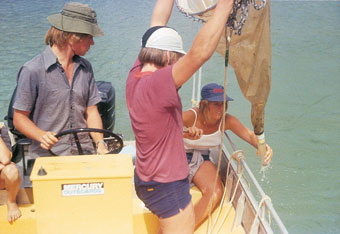 Students collect plankton from Gladstone marine program boat - Corixa, Boyne River 1980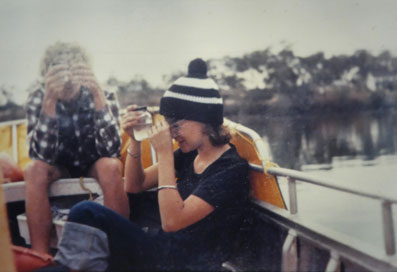 Plankton activity - "Tell me what you can see?" Students used to make direct observations before U tube. Boyne River 1980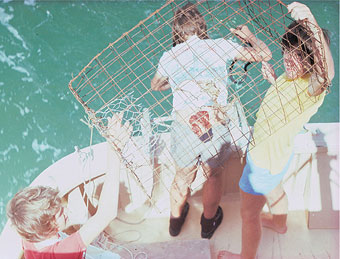 Gladstone year 10 students setting marine sampling trap Gladstone Harbour 1976 (after making trap)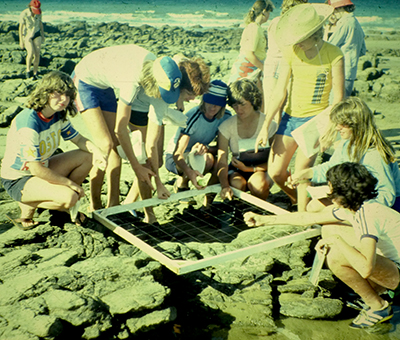 Year 12 Multistrand Science students Tannum Sands near Gladstone 1977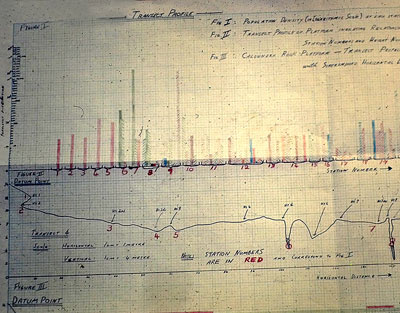 Student data analysis on large graph paper 1977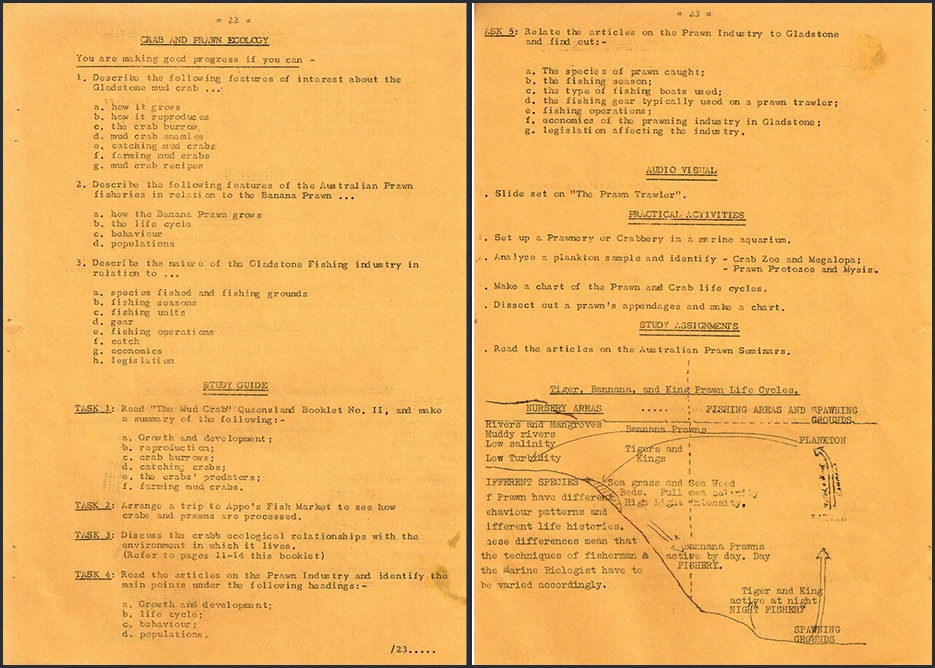 Class marine ecology notes Gladstone SHS 1980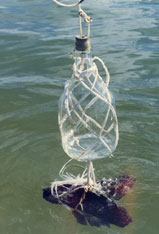 Inexpensive school water collection bottle Boyne River 1980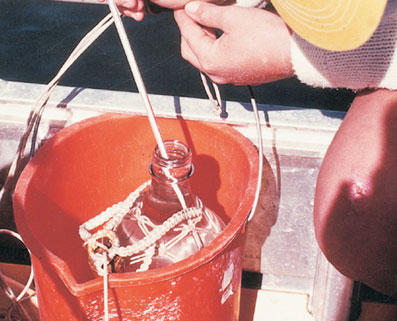 Water temperature analysis Boyne River 1980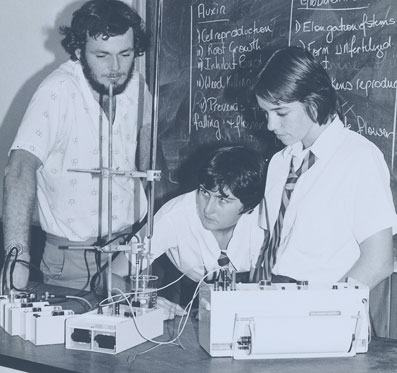 Dissolved oxygen testing using early hatch kits Gladstone SHS Science Lab 1981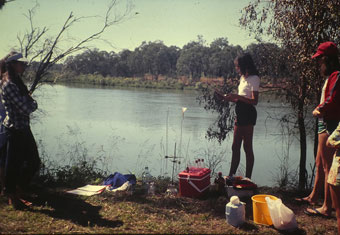 Students salinity titration Boyne River 1980
Field study Centre principal teaching year 8's open water snorkelling Facing Island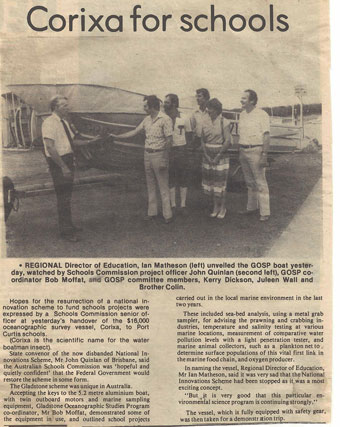 Regional director launches Gladstone program 1981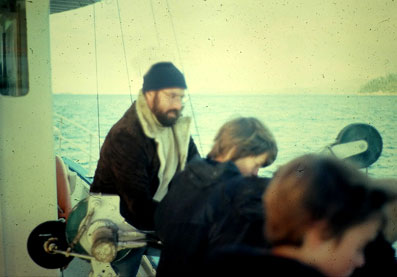 Exchange teaching on the Pengana Woodbridge Tasmania 1981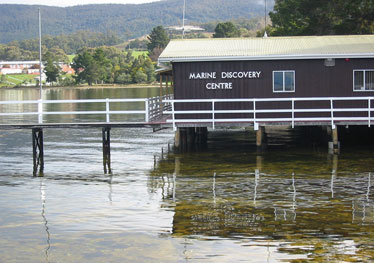 Marine Discovery Centre Woodbridge Tasmania 1981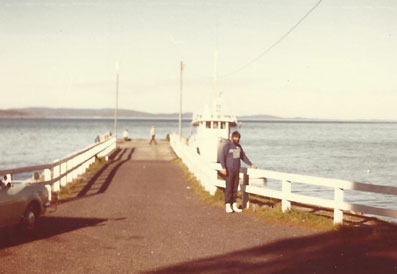 Centre program co-ordinator and research vessel Pengana. Woodbridge Tasmania 1981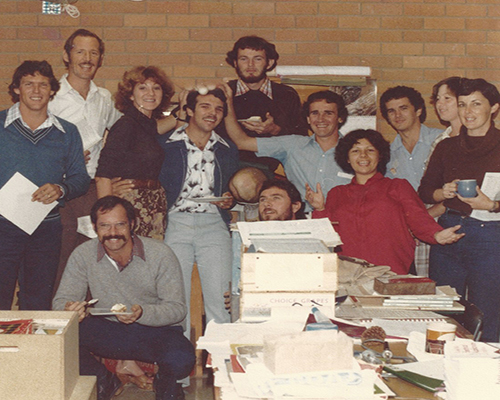 1981 Gladstone Science staff who pioneered the initial marine science/studies topics