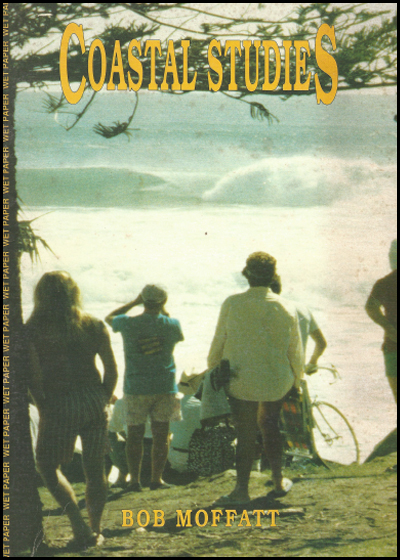 Coastal Studies for high schools
ISBN : 1 86283 025 8
Published Date : 01 January 1990
Product Code : F 60P 1990
Format : pdf file for download
Rationale
The development of our coastline is a reality.
In the past we have acted in ways which have caused many environmental and social problems.
Hopefully as future development occurs, we will apply the principles we have learnt in using our coastal zone wisely.
This book seeks to increase student awareness of some of the forces that shape our coastline, the natural behaviour of beaches, sediment flow, how man has interfered with this, and some management issues relevant to coastal land development in the hope that future generations will know and understand more, so that they can adopt codes of behaviour consistent with effective management practices.
Teachers Information
There was a Teachers guide available which is updated each year so that new ideas and issues can be discussed. It contains exam questions, suggested answers to most exercises and information on how to construct the equipment for the exercises. Page 102 details what resources are required for each of the units as well as the address for the videos. Concepts in many places are linked with activities. It is essential you see the videos as they tie in with the text
The field work can be done as a single day excursion to the beach and should be carefully planned. All new words are in bold and are defined soon after.
List of activities and field exercises
Acknowledgements:
The author wishes to acknowledge the assistance of The Gold Coast City Council, Qld Beach Protection Authority, Science Teachers Association of Queensland, Brisbane South Regional Marine Studies Project for their assistance in the trailing of this book as well as assistance from the following individuals in researching the content for chapters, illustration and photography:- Colin McMurtrie, Colleen O'Moore, Kirn Lomas, Rose Bedford, Kelvin Rodgers and Rob Heaney. The publishers wish lo thank the following for their assistance with photographs. In each case individual credit has been given. Queensland Beach Protection Authority, Great Barrier Reef Marine Park Authority, Gold Coast City Council, Tourist Commissions of New South Wales. Victoria, South Australia and Northern Territory, Allan Nicholls, Hcaneys Printing Factory, Australian Surfing Life and Brothers Neilsen.
Engineering consulunts:
Special thanks to Angus Jackson, Gold Coast City Council, Bundall, Queensland and Sam Smith, Coastal Processes and Research. Broadbeach Waters Queensland, who read the manuscript for accuracy in coastal engineering processes.
Contents
Unit 1 Waves
Wave Formation Shoaling Waves
Waves and Coastlines
Wave Mathematics
Unit 2 Beaches
Coastal
Landforms
Sand
Wave and Beach Interactions
The Dune System
Unit 3 A case study in coastal development
Human Influences
Our Gold Coast
Management Issues
Your Case Study
Resources and references
Index
Related Products