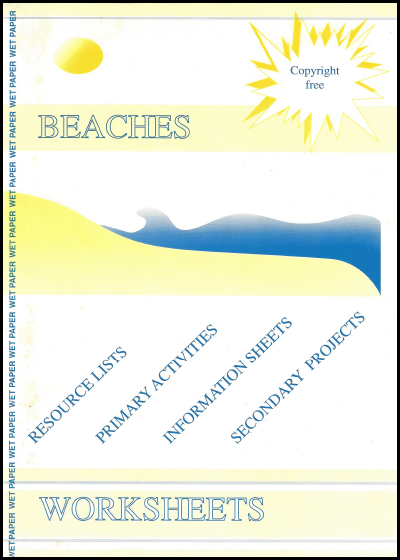 Beaches worksheets
ISBN : None allocated
Published Date : 01 January 1990
Product Code : F 59P 1990
Format : pdf file for download
The purpose was to get students thinking about their local beach, where the sand comes from, where it goes and if its loss is any problem to the community.
As well there was need to trial activities that would work in primary and secondary classrooms.
Teachers Information
Written as a precursor to the Coastal Studies unit. We wanted to trial activities with local schools to see if they worked.
Contents
Video resources and references
Pre-excursion activities
Answers to common beach questions
The active beach system
Longshore drift
Wave refraction
Training walls
Sand by-passing
Upper Primary/Lower Secondary Activities
Contract
Beach Words
Science Activities
Upper Secondary Projects
Sand
Beach
Boulder walls
Dunes
Beach Breaks
Visible Beach Profile
Point Surf
Longshore Drift
Related Products