Search
Most Popular Articles
News
Number of news items returned: 1 to 3 records of 3
11 December 2017
(19720 views)
Dear customer If you want instructions on how to print a "Printable Flipbook" to your computer - click on the link ...
04 August 2017
(2128 views)
Available now 1. Many schools find that reading our flip books on line difficult due to poor internet speeds. 2. A solution ...
19 September 2018
(1032 views)
Resources match the Queensland Marine Science Syllabus (see syllabus match below) F 45R My Oceanography Study Guide see http://www.wetpaper.com.au/products/F45R-Pilot-Oceanography-study-guide-75.htm Section 01: ...

RSS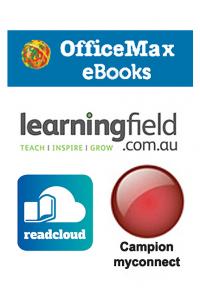 CLASS SET READ OFFLINE Ebook app
04 August 17
Available now
1. Many schools find that reading our flip books on line difficult due to poor internet speeds.
2. A solution is to buy a booksellers READ OFFLINE Ebook app for your class. The booksellers will make contact with you to sort your students emails and help with technical issues.
3. The price is more expensive, because of the cost of the technology used to manufacture and distribute the app (sorry!)
4. Recommended prices are shown in the table below.
a. Schools decide which bookseller they want to use and sign their students up to a school booklist.
b. The bookseller will then organise the Ebook onto your students device for Mac, Android or Windows platforms.
5. To buy the read offline book app for your CLASS, just go to one of the following booksellers web sites:
Ebook Code Title Retail Price incl gst 14 months
F01R.pdf Marine Sc for Aus Students full colour $30
F03R.pdf Marine radio workbook $14.40
F06R.pdf Navigation workbook $14.40
F09R.pdf Safe boating in Qld 5th Ed $15
F10R.pdf Navigation and communications workbook $14.40
F13R.pdf Mangroves in Focus 2nd Ed $30
F16R.pdf Snorkelling workbook $14.40
F23R.pdf Marine Studies 2nd Edition $30
F28R.pdf Safe Surfing workbook $14.40
F30R.pdf National powerboating workbook $15
F34R.pdf Introduction to Marine Studies 2nd Edition $30
6. Printable worksheets, teachers guides will continue to be available from our web site.
If you want have any questions, please do not hesitate to give Bob a call on - 0418 769 790